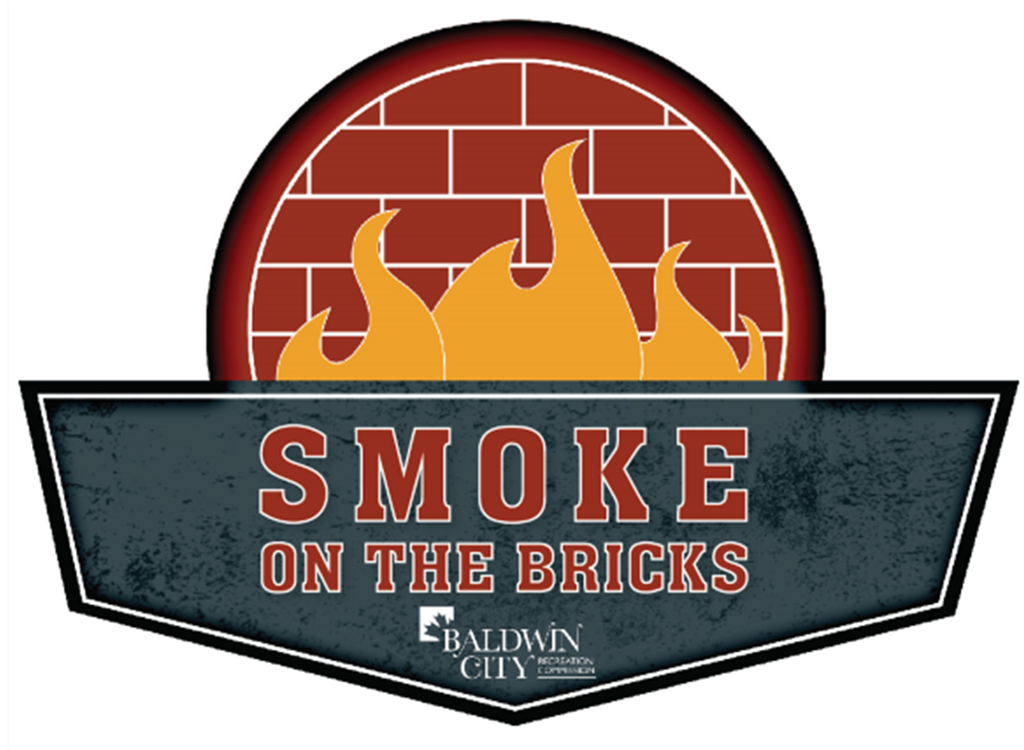 2020 Smoke on the Bricks
The 2nd Annual Smoke on the Bricks BBQ competition will now take place on Friday, August 21st and Saturday, August 22nd at the Baldwin City Golf Course. Due to some restrictions put in place, the golf course provided a better opportunity for social distancing. We look to be back downtown in 2021. The first year of this event drew 49 teams and we look to expand on that in year 2. BBQ teams can check in Friday beginning at 9:00 a.m.
Formal BBQ judging will begin on Saturday in the categories of chicken, ribs, pork and brisket. Top 10 overall as well as top 10 in each category will win prize money. Total purse currently sits at $8,500.
A portion of the 2020 revenues will be donated to the Baldwin Education Foundation.
Teams Registered as of 1:00 p.m. on Tuesday, August 18th
M2 Smokin Q
Parts R Smokin
B&D BBQ
Bull Creek BBQ
Drum-B-Que
Bovine, Swine and Dine
Boxer Q BBQ
Good Smellin' Butts
Double Barrel BBQ
Razzorracks
Cow Creek BBQ
Piggin' Whiskey BBQ
Meat Rushmore BBQ
Dr. Squealgood BBQ
Tebo Creek BBQ
Happy Grillmore
Big Al and the Boys
Hog Diesel
Pot Bellies BBQ
Gettin' Basted
Barking Dog BBQ
Boom Chicka Cow Cow
Mad Mutts BBQ
Slap's BBQ
Fat & Dumb BBQ
Big Bang BBQ
Heavy Smoke BBQ
Petie's Smokin' Pits BBQ
Man Meat BBQ
3 Pigs Smokin'
Wabash BBQ
Any gear purchased will be mailed
to you
.
Date

Friday, August 21st and Saturday, August 22nd, 2020

Time

Teams can check in beginning

at 9:00 a.m. on August 21st and all teams must be checked in by 3:00 p.m.





Location

Baldwin City Golf Course

Cost
$180 per team

No power provided.

All spots are on grass.

For more information contact Matt McClure at

matt@baldwinrec.org
Registration Deadline

August 19th, 2020
Overall Winners Purse Breakdown
| | |
| --- | --- |
| 1st- $1250 | 6th- $300 |
| 2nd- $750 | 7th- $250 |
| 3rd- $600 | 8th- $200 |
| 4th- $500 | 9th- $150 |
| 5th- $400 | 10th- $100 |
Individual Meat Category Purse Breakdown
2nd- $165 7th- $65
3rd- $140 8th- $60
4th- $120 9th- $50