Join us on Saturday, July 2nd at the Baldwin City Golf Course for Baldwin City's Independence Day Celebration brought to you by MID-AMERICA BANK, CASEY SIMONEAU KELLER WILLIAMS AND FARM BUREAU FINANCIAL SERVICE-KELLY NEUFELD. Live music, food trucks, beer garden, Kid's Zone and of course Fireworks will light up the night sky! 2022 will see national recording artists Dillon Carmichael and Tigirlily. Opening will be Kansas City's favorite, Big Time Grain Company. The festivities get underway at 4:30pm on July 2nd and will culminate with fireworks at 10:00pm pm Do not miss this show, as it will be one you will not forget! The schedule will be as follows:
4:00 Kids Zone, Food Trucks, Beer Garden opens
4:30 Big Time Grain Company
6:30 Tigirlily
8:30 Dillon Carmichael
10:00 Fireworks
Since unleashing his critically acclaimed 2018 debut, Hell On An Angel, Dillon Carmichael has toured with everyone from Lynyrd Skynyrd and Trace Adkins to Dwight Yoakam and Justin Moore, written a song for Travis Tritt's latest album, racked up millions of streams on Spotify, gone viral on TikTok, and even gotten engaged. And while you might have expected the cancellation of a year's worth of tour dates to finally slow him down, Carmichael instead used his pandemic downtime to head right back into the studio and record Hot Beer, a brand-new collection of high-energy, feel-good country.
The New York Times compared Carmichael to Randy Travis and said his voice "moves with the heft and certainty of a tractor-trailer," while NPR praised his "deep holler," and Parade raved that "Carmichael defines pure country." He landed on Artist To Watch lists from Billboard, Rolling Stone, Taste of Country, Pandora, and more, reached #2 at country radio's Most Added chart with his debut single, "Dancing Away With My Heart," and electrified festival crowds from Seven Peaks to Faster Horses.
Growing up in the small town of Burgin, KY, Carmichael inherited his passion for honest music through familial osmosis: his father and uncles performed in a Southern Gospel Quartet, his mother sang all over the eastern part of the state, and her brothers (John Michael and Eddie Montgomery) both enjoyed massive chart success. As a kid, Carmichael fell in love with country legends like Waylon Jennings and Vern Gosdin alongside the rock and roll he heard on the radio, and by the time he hit his teens, he was writing his own songs and performing live. "I didn't at any point consciously decide I was going to be a musician," says Carmichael. "It just happened naturally. I found a kind of truth in country music that I couldn't get anywhere else."
After finishing high school, Carmichael relocated to Nashville, where he earned a publishing deal at the tender age of 18. It was his first taste of life outside of rural Kentucky, and the discovery of a whole city full of like-minded artists whose lives revolved around making music thrilled him. Buoyed by his early success, Carmichael began collaborating all over town with some of most revered writers in the business, but no Nashville resident had a bigger influence on him than producer Dave Cobb, whose stewardship helped guide Hell On An Angel from a dream to a reality.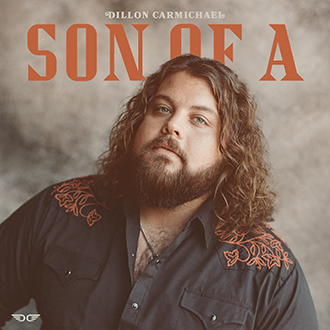 Question: What does Jonny Lang, Lynn Anderson, Peggy Lee, Wiz Khalifa and Tigirlily have in common? Answer: all are natives of North Dakota.
But before there was a Country music-duo named Tigirlily (pronounced Tie-Girl-Lilly), it was simply Kendra and Krista Slaubaugh; sisters, 2 1⁄2 years apart. The two sisters grew up in a home where singing was encouraged. The two girls learned early how to harmonize with each other. Taking a cue from a few of their musical influences – The Chicks, Sugarland, Rascal Flatts – Kendra and Krista effortlessly blend their voices to create rich and robust harmonies.
In 2013, at the ages of 16 (Kendra) and 14 (Krista), the two sisters made the decision to pursue singing, songwriting and performing full time. With that Tigirlily, the band taking its name from the 'Tiger Lily' flower that grew in the garden of the girls' childhood home, was now born.
While Tigirlily was touring the Midwest throughout the mid-2010s, they were also embracing online platforms like YouTube, performing and posting their songs, showcasing their talent, and connecting with their ever-growing fanbase in a different way. After three years crisscrossing the Dakota's, Montana, and Minnesota, in 2017 Tigirlily relocated from North Dakota to their new home of Nashville, TN. The band quickly landed a weekly residence performing at Dierks Bentley's Whiskey Row where they would see their fans, who were not residents of Nashville, showing up to see the duo perform live in the flesh.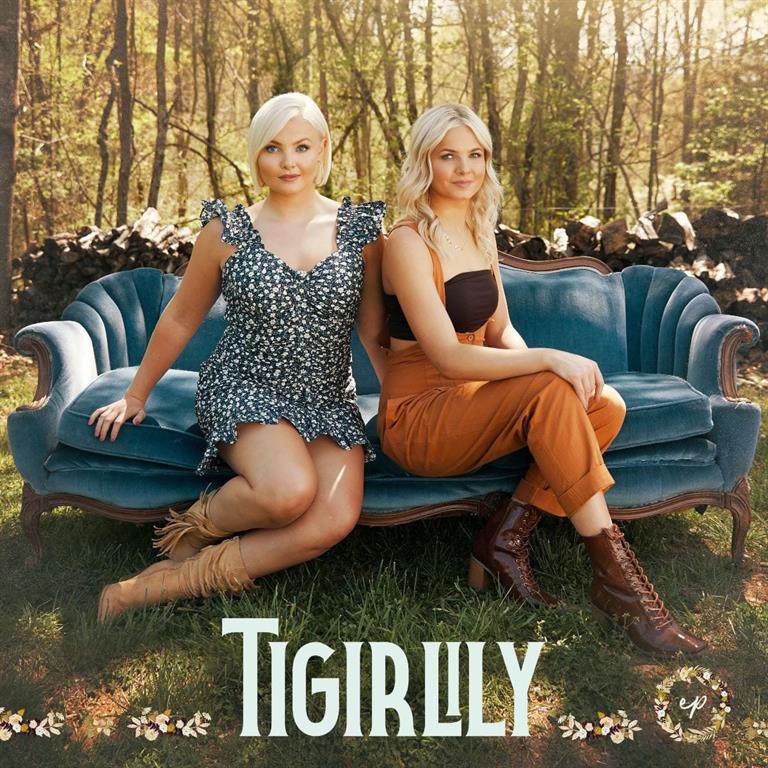 Since as early as we can remember, guitars, banjo, mandolins, fiddles and more have been part of our lives. Every holiday meal was followed by a hoedown style jam session. We were so fortunate to grow up on a farm with parents that taught us about solid work ethic and taking care of what needed taken care of. More than that, our inventor dad modeled creativity and always using that creativity to find a bigger, better way.
With dad's invention of the Bourquin Weedpuller, we went from hoeing weeds in bean fields to traveling all over the U.S. in a motor home while dad would demonstrate that machine. We had new friends to play with, new territories to explore and new lakes to fish every week. However, we only had three 8 tracks that were never ending but were some of the first influences we had. The big one that got worn out the most was John Denver. Dad loves John Denver.
We both got serious about our instruments around mid/high school. Bret the bass and Chad the guitar. Ever since that day, we have gotten to play together thru church, acoustic shows and a rock band called LipRiddle, but nothing has ever felt like home quite like it has when we started playing together in Big Time Grain Company. Our influences, tastes and experiences have all led to this moment at exactly the right time.
There is something magical that happens when brother's get together and create music. We are constantly writing, recording, rehearsing and doing it bigger and better just like our dad modeled. We are completely grateful for all this project has brought to our lives. We are also thankful for the many friends and fans walking along side us in our Big Time adventure.