Independence Day Celebration brought to you by Kansas State Bank
Join us on Saturday, July 6th at the Baldwin City Golf Course as the Baldwin City Recreation Commission will bring you Baldwin City's Independence Day Celebration brought to you by Kansas State Bank. Enjoy live music featuring national recording artist Smithfield, Big Time Grain Company and Drew Six. Enjoy food and drink vendors, inflatables for the kids, in addition to one of the best fireworks displays in the area! Bring your chairs and blankets and spend July 6th with us!
Date

Saturday, July 6, 2019

Schedule

Live music begins, food trucks and inflatables open

4:30 p.m. - Drew Six

6:30 p.m. - Big Time Grain Company

8:30 p.m. - Smithfield

10:00 p.m. - Fireworks show

Location

Baldwin City Golf Course

1102 Main St.

Baldwin City, KS 66006

Fee

FREE and open to all ages!

All activities and entertainment are free!

Personal fireworks and charcoal grills will not permitted at the golf course.

Parking

Parking will be available on the golf course. Please be aware of parking attendants and please park where directed. Your patience is appreciated.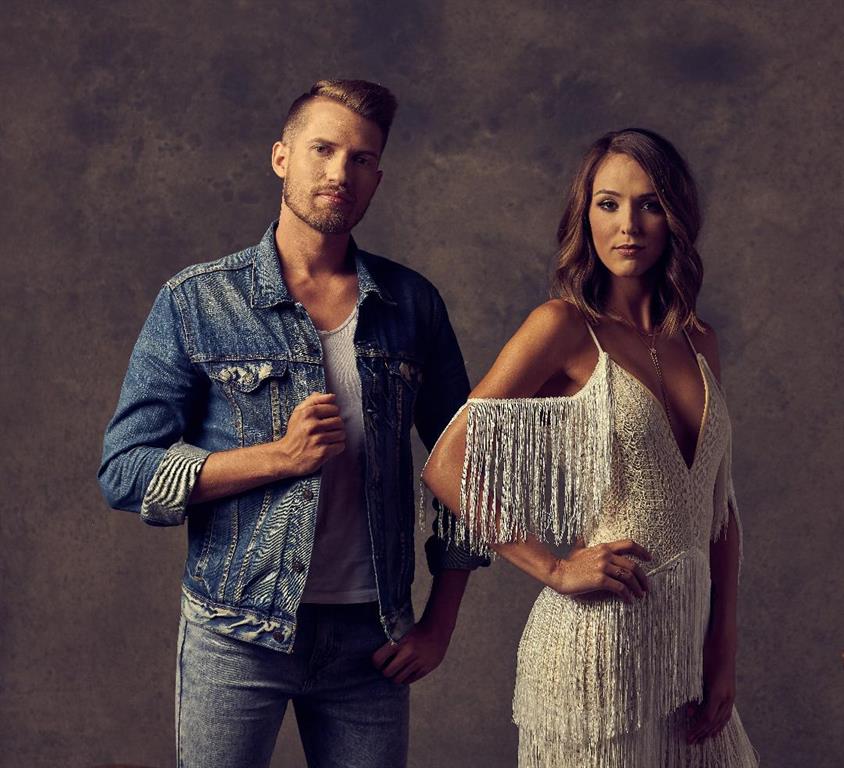 Smithfield was founded in 2011 with a dream as big as their home state of Texas. Comprised of vocalists Trey and Jennifer, Smithfield took the stage by storm with their memorable music and stunning harmonies. Having grown up together, their on-stage chemistry is undeniably genuine and natural.
Country duos are a unique breed in the music industry. Two voices have to blend perfectly together, and that combination is often hard to find, even in two great singers. Against all odds, the duo has continued to persevere with their music and develop their sound, and found that with a lot hard work and passion that anything can be accomplished. Currently playing shows nationwide, the duo has opened for artists including Kane Brown, Scotty McCreery, Granger Smith, Dustin Lynch, Brothers Osborne and Old Dominion.
Mixing the heavily rock influenced background of Trey and the classical country tendency of Jennifer, Smithfield creates a contemporary country sound that's different and compelling.
Proving to be the hottest emerging duo in country music, Smithfield's new single "Our World" is quickly becoming a fan favorite. Find it on all platforms and on the new Smithfield EP due early this year!
Big Time Grain Company's show fronted by the Bourquin Brothers, Chad & Bret Bourquin, is full of energy! People have a blast because the band is having so much fun when they perform. Fans love to hang out with BTGC at shows due to their down to earth, western KS farm boys up bringing.
Big Time Grain Co is one of the fastest rising country bands in the midwest. This act was the soul artist chosen to perform at the Royal's World Series Celebration Rally for a 800,000 plus crowd at Union Station. Recently a Big Time Grain Company's song, "Hard to Want" was featured on a nationwide NFL broadcast of a Chiefs/Raider's game. In addition the group has opened for Big & Rich, Restless Heart, Brother's Osborne, Gary Allan, Dan and Shay, Travis Tritt, Chase Bryant, JoDee Messina, Los Lobos, Lanco and many more as well as headlining many country festivals all over middle America. Big Time Grain Co is a great fit for private events, corporate events, festivals, openers and more.
BTGC has multiple packages available starting with the Bourquin Bros and a couple acoustic guitars then adding options all the way to a full concert experience with full production and a 6-piece band. Bret Bourquin's deep, rich baritone voice is supported by Big Time harmonies. Chad's melodic / country style mix of guitar playing compliments a mix of the Bourquin Brother's music and hit country songs from every decade.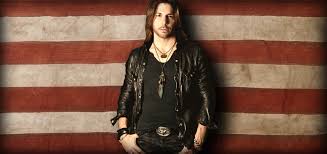 Drew Six performs well over 200 shows per year. A natural frontman, his high energy stage presence has earned him opening spots with such notable acts as Luke Bryan, Dan + Shay, Maroon 5, Thomas Rhett, Backstreet Boys, Darius Rucker, and Gary Allan. This is where he has honed his ability to command an audience and build his fiercely loyal fan base.
Six's single, "Boyfriend," and accompanying music video showcase Drew's rock n' roll swagger and crossover appeal. The funk infused hip shaker earned him industry attention for his songwriting chops when the early demo went #1 on the NSAI (Nashville Songwriters Association International) Top 40 Chart. His original songs have been honored by ASCAP, The Recording Academy, and utilized by ESPN. "The Bull," a fan favorite at Drew Six live performances, is being played at select Professional Bull Rider arena events nationwide.
While Six splits his time between Nashville and Kansas City, he has maintained a close connection with his hometown. He was a featured performer at Major League Baseball's marquee event, the World Series Gala.
Drew is also passionate about several charities. He was honored with the "Quest For Kindness" award for his work with Variety Children's Charity. The organization provides children with developmental disabilities adaptive equipment and opportunities for activity and inclusion. Six's self-penned song, "We Choose Livin'" was written for and inspired by the kids of Variety.