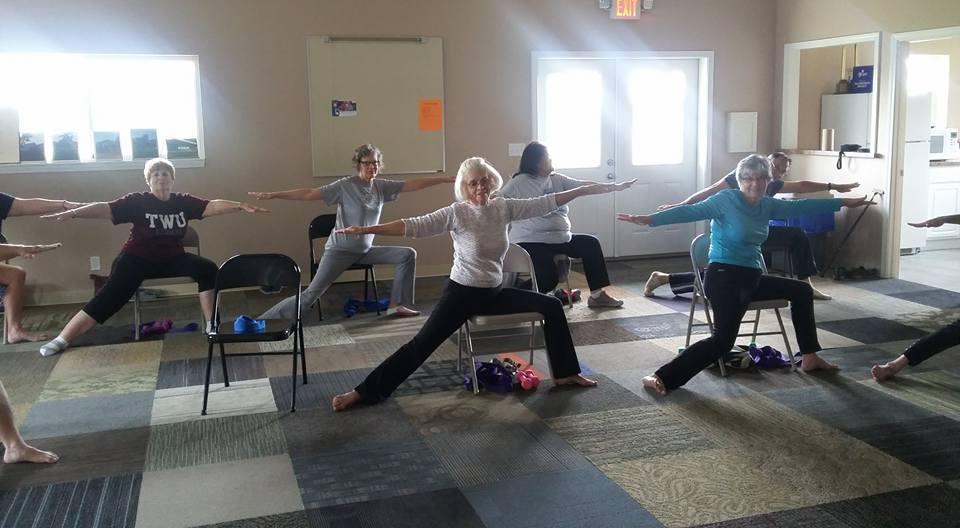 Masks to be worn in and out of building.
Bring your own equipment-no sharing.
Waiver of Liability-signed before participating in class
Traditional yoga instruction for both new and continuing students. This class consists of powerful, flowing postures that promote healthy circulation, body awareness and well-being. Modifications are provided to fit individual needs. Class ends with a relaxing cool down posture.
Place: Baldwin Golf Course Building
Fee: $32 for 8 week or $5 drop in fee
Date: Tuesdays @ 11:30 am
Fitness Class: (LOW IMPACT)
Fun Low-Impact Exercises for Seniors. A low-impact exercise routine can benefit your health by stretching and strengthening your muscles, reducing stress, preventing injury, and even helps to lower your blood pressure. You should always talk to your doctor before starting any exercise program.
Place: Golf Course Building
Fee: $5o a month or $5 per class
Date: Monday, Wednesdays and Fridays
Time: 8:30 am
Instructor: Tammy Michael